Nudes
---
Charcoal
This is an example of my first attempt at using a smudge tool to blend the charcoal. I drew this, freehand, while looking at a photograph of the model.
June 2000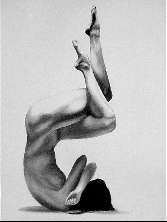 Click on the image for a larger view.
Drawn on an 18" x 24" drawing pad
I will be placing more examples below as I finish them.
July 2000


Click on the image(s) for a larger view.
Drawn on an 18" x 24" drawing pad
December 2000

January 2001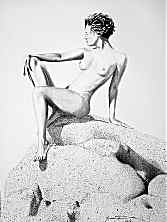 April 2002

Melanie